From the Director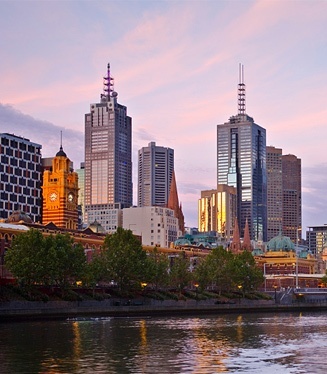 Since I will be the one you entrust to manage your property, I thought I would tell you a bit more about myself. My name is Melissa Foca and I am the Director of Melbourne Residential Leasing.
My passion for real estate derived from my early teens through family property developments and investments. After managing pharmacies for a number of years, I decided that the fast paced and more lucrative real estate market was where my heart lied. Having lived within close proximity to the city for all of my life, the energy of the CBD market was too tempting to resist.
Working on project marketing and large scale residential leasing and management in some of Melbourne's largest and most prestigious buildings, proved that the fast pace of the CBD is the right spot for me.
After more than ten years in senior property management roles in Melbourne and Southbank, leading some of Melbourne's most prestigious property management teams, the time came for me to do it for myself and be in a position to offer my clients an even better level of service and superior level of property management. Hence Melbourne Residential Leasing was born.
As a hand's on Director, you will not be dealing with an employee of a firm; who may come and go; rather someone who's love and appreciation for both real estate and exceptional service has driven them to build their own firm.
My attention to detail, management and negotiation skills and foremost my love of Melbourne separates me from the rest.
It's always exciting to take on the management of a new property and once again I thank you for this opportunity. I look forward to ensuring you achieve a result beyond your expectations.